Dr Chiu KangFRACS MBBS BMedSc MSurgicalEd
Bariatric, Upper GI and General Surgeon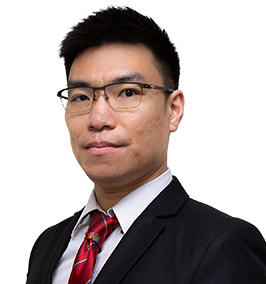 After graduating from University of Melbourne Medical School in 2010, Chiu spent 8 years training as a General Surgeon in various hospitals in Victoria and received his fellowship in General Surgery from the Royal Australasian College of Surgeon in 2019.
He then spent the next 3 years sub-specializing in bariatric (weight-loss) surgery and upper gastrointestinal surgery where he trained under some of the most experienced surgeons in Melbourne.
The focus of his post-fellowship training was on advance laparoscopic procedures and complex revisional bariatric surgeries where he was involved in more than 500 procedures.
Chiu is passionate in providing a patient centred experience and dedicated towards journeying with them to achieve the best possible outcome.
Apart from being a clinician, Chiu dedicates his time educating next generation doctors and surgeons. He is a clinical lecturer with the University of Melbourne Medical School, holds the position of HMO supervisor and Surgical Education Consultant at Northern Health.